T
The Bar Restaurant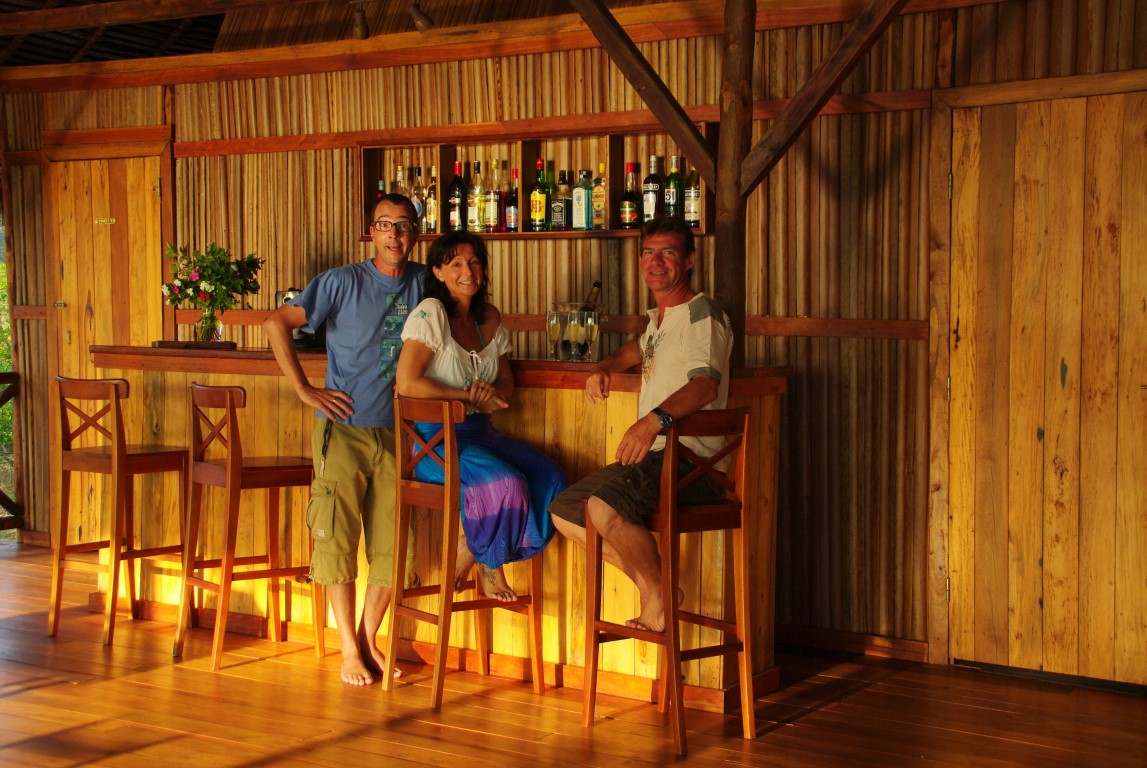 The NATURA LODGE has also a bar and a restaurant to offer the maximum possible service to customers.
The Bar Restaurant is open from 7.00 AM until the restaurant closing.
The Lodge offers to the customers a daily menu composed of appetizers, dishes of resisantce, meat and fish and dessert. The Menu is study for provide, every days, fresh and typical products and diversity between earth and sea.
The Meals are always serve at our table d'hôte by our personnel, with the best care.
Staff and Service
The Lodge staff, supervised by the owners Valérie and Loïc, is chosen and trained for the well being of our guests, the legendairy kindness of Malagasy at your services. Maids, waitresses, cook, gardeners, sailors. They will be all at your disposal to answer your needs and desires all throughout your stay.
A Laundry service is avaible to everyone for free.
Water and Electricity
The Lodge has severals fresh water wells that supplies a water tank to provide for each bungalow.
Evrey Lodge customers are invited to save these valuable resource by limiting the shower times.
The electricity is provided by a combinaition of generators, solar pannels and batteries. To ensure a 24/7 power supplies for bungalows.
The phone
The telephone connection is avaible at the Lodge, we offer a free WIFI point at the restaurant, if needed, it's also possible to buy on site, pre-paid cards of the local operator.
Security
The Lodge provide the possiblity to protect your most valuable items in a safe for avaible to every customers. However, it's better to not have any. The management declines all responsibility of loss or steal.
The boat and Transfers.
The Hotel has severals private boat to provide round-trip tansfers from Nosy be and excursions. The boat and the crew are in good standing with the safe navigation standards.
The connection are planned as needed subject to good maritime condition.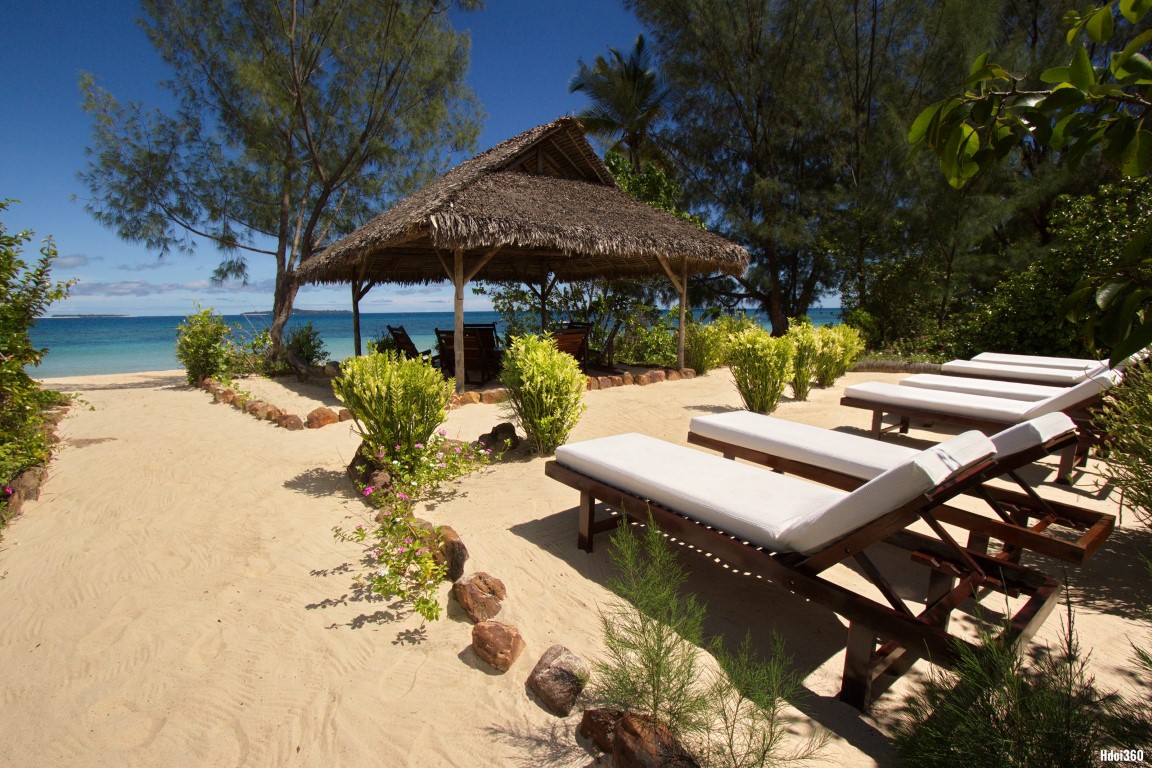 IntroductionBungalows